Light Reading: David Gatten
LIGHT READING: David Gatten
London Light Reading
Monday 5 November 2007, at 7pm
Light Reading Series 7: DAVID GATTEN
SECRET HISTORY OF THE DIVIDING LINE, A TRUE ACCOUNT IN NINE PARTS
American film artist
David Gatten
will show and discuss the first four completed films from his series
Secret History of the Dividing Line
. Presented in association with
The Times BFI 51st London Film Festival
.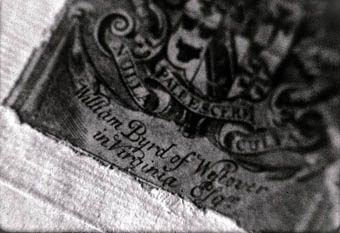 The Great Art of Knowing (David Gatten, 2004)
"At a time when avant-garde filmmaking leans more toward sensations and form than intellect and analysis, David Gatten's 16mm cycle "Secret History of the Dividing Line" attempts a rare feat: an investigation of the borders between word and image influenced equally by Stan Brakhage and Ludwig Wittgenstein (both veterans of related pursuits). The results are formidable, Gatten's project samples from the massive library of colonial Virginia gentleman William Byrd II, with occasional dips into his daughter Evelyn's journals, producing artfully composed typographies that suss out an invisible web of connections and epiphanies. But Gatten also expresses the indigestible bulk of history's verbiage through a mobile concrete poetry: Not all his quotes allow for reading; some words flutter past too quickly to serve as more than compositional elements, while others appear in negative, close-up and grainy, like luminous alphabetic windows. Attempting to glimpse a lost world recorded through texts, Gatten offers the paper-thin screen between past and present as just one of his project's ultimately ineffable dividing lines." (Ed Halter, Village Voice)
David Gatten's films have shown widely at international museums, cinematheques and festivals. In 2005, he was awarded a Fellowship from Guggenheim Foundation to continue the "
Secret History of the Dividing Line
" series, the first four films of which were presented in a special programme at the New York Film Festival. His recent works "Film For Invisible Ink, Case No. 71: Base-Plus-Fog" and "Today!" (an ongoing collaboration with Jessie Stead) will receive their UK premiere at the
London Film Festival
on 28 October 2007. His work is included in the permanent collections of the Whitney Museum of American Art and the Art Institute of Chicago, and in private collections in the United States, Canada and Japan.
Light Reading is an on-going series of critical dialogues that engage artists, writers and curators in conversation around a selected artist's body of work. To be included on the mailing list for future events, please contact
courses@nowhere-lab.org
at
Light Reading
3rd Floor, 316–318 Bethnal Green Road, London, E2 0AG
Nearest Tube / Train: Bethnal Green
MAP OF AREA
Tickets: £5 door / £4 advance
Telephone: 020 7372 3925
Email:
courses@nowhere-lab.org
Booking is essential for this event, as places are limited.
www.nowhere-lab.org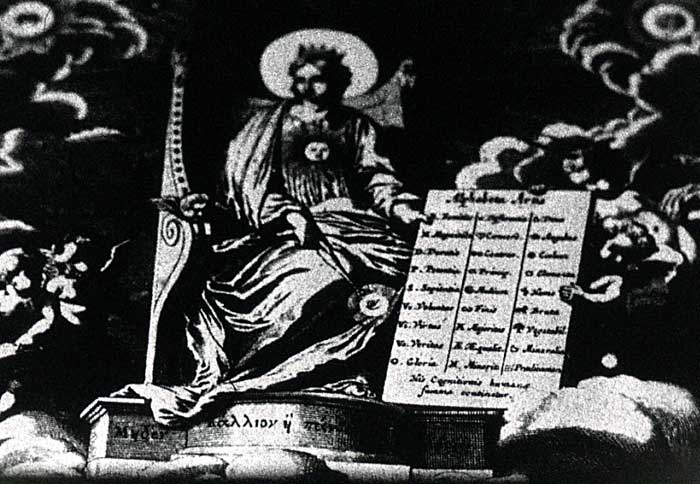 The Great Art of Knowing (David Gatten, 2004)
DAVID GATTEN
Light Reading, Monday 5 November 2007
SECRET HISTORY OF THE DIVIDING LINE
David Gatten, 2002, 16mm, b/w, silent, 20 mins
"Hold your breath and count the hours since you were last together. Blow softly on a wet face and watch the smile form. Float your hand across the surface and find all the words you need. Unfold the splicer and separate your image from your dream; you will feel bound, as if tied down until you are fully awake. Only then will you know for sure: this may not be final but it is definite. The landscape you see can change only when you pass through it. Regard your new object: a union: silent, tiny and bright. Paired texts as dueling histories. A journey imagined and remembered. 57 mileage markers produce an equal number of prospects."
THE GREAT ART OF KNOWING
David Gatten, 2004, 16mm, b/w, silent, 37 mins
"On either side of a Life find a Library before and an Auction after: consider these figures as the sites for a collection created for the purposes of division and dispersal. The journey this time moves from the first light at dawn to the last rays of a sunset, reflected and refracted. Find yourself resting uneasily half way up the stairs: Something has left the body, yet the body remains: what has left is on its way Elsewhere but cannot help but look back: this look animates the world and makes possible this Theory of Flight in the form of a bibliography."
MOXON'S MECHANICK EXERCISES, OR, THE DOCTRINE OF HANDY-WORKS APPLIED TO THE ART OF PRINTING
David Gatten, 1999, 16mm, b/w, silent, 26 mins
"This handmade film, with its images generated almost entirely from cellophane tape, is a meditation on the development of the printing press and its role in the spread of Christianity throughout Europe, the relationship between words and images, the poetics of translation, the fine line between the legible and the illegible, and the passage of the soul through the material world."
THE ENJOYMENT OF READING, LOST & FOUND
David Gatten, 2001, 16mm, b/w, silent, 24 mins
"A closely watched candle and an invitation to the dance. William Byrd booms among his books while Evelyn keeps to a quiet window; the volunteer fire brigade sorts through the ashes and Isaac Goldberg tells it like it is. Who read what; when, and why?"
www.nowhere-lab.org
Labels: light reading, london